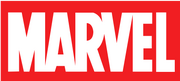 Marvel Publishing, Inc., commonly referred to as Marvel Comics, is an American company that publishes comic books and related media. Marvel Entertainment, Inc., a subsidiary of The Walt Disney Company, owns Marvel Publishing.
Marvel Comics in 1632Edit
Graphic novels, such as Marvel Comics, were studied by Artemisia Gentileschi and Prudenzia Gentileschi and were used to teach the basics of composition and storytelling techniques to their beginning students, despite the fact that Artemisia didn't think much of the artists themselves.
Artemisia also sent comic books featuring Marvel Comics character such as Captain America, Iron Man, and Thor to Italy as possible propaganda pieces against Gaspar Borja y Velasco.